Enjoy browsing our great guided tours…
Combine with: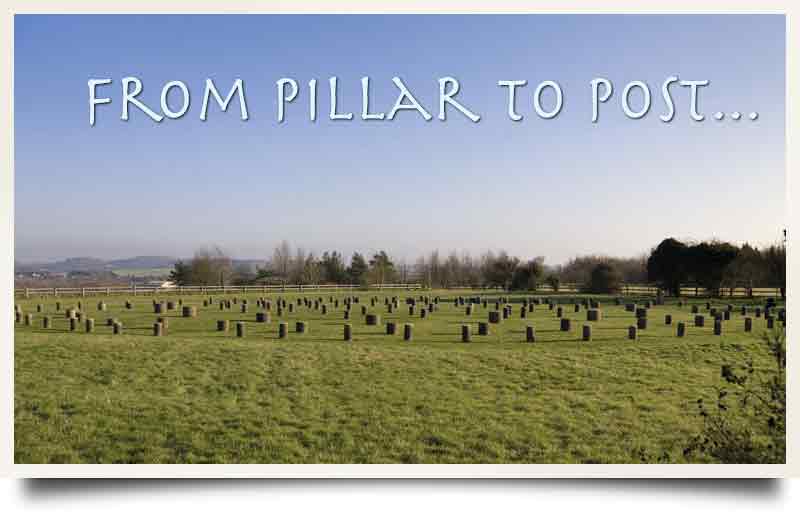 Only a stones throw from Stonehenge, is a Neolithic timber monument known as Woodhenge. Built in about 2500 BC, roughly the same time as Stonehenge, the site is formed of six concentric ovals of wooden posts, which were built in alignment with the summer solstice sunrise.
The site was discovered in 1925 by Squadron Leader Gilbert Insall whilst out flying near the village of Durrington, Wiltshire. Insall spotted a strange formation of dark spots in the wheat crop, he photographed it and a year later excavation of the site began by Ben and Maud Cunnington and a small team of workmen.
The excavation revealed that the dark spots were postholes, the Cunningtons purchased the land and they proceeded to install painted concrete pillars where the original wooden posts had stood. Maud Cunnington decided to name the site Woodhenge because it had so many similarities to nearby Stonehenge.
Today Woodhenge forms part of the Stonehenge and Avebury World Heritage Site and there have been many theories as to its true use; including that of a single storey building or an artificial woodland. A recent theory suggests the site may have been the world's first lighthouse. The current concrete posts don;t do the site justice as some of the original post holes are considered to be up to 60 inches wide, suggesting a building of considerable height.