Lower Slaughter, Cotswolds
Enjoy browsing our great guided tours…
Combine with: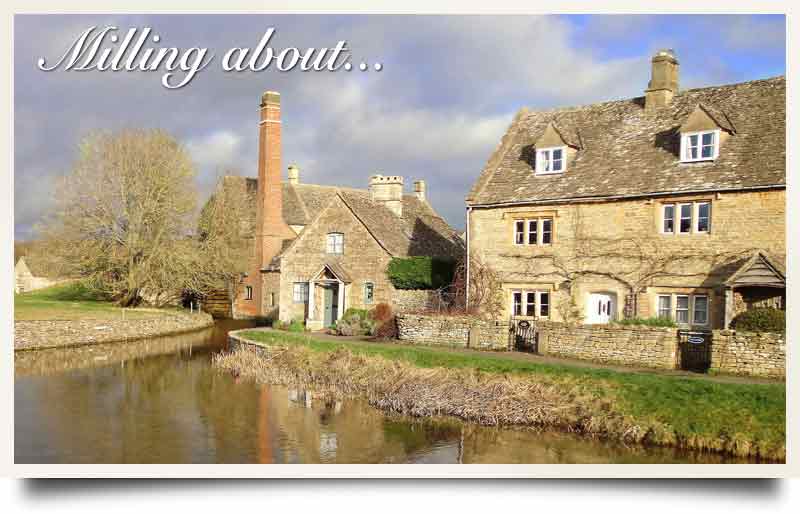 The land at Lower Slaughter has been occupied for over 1,000 years and is referred to in the Domesday Book as 'Sclostre'. Lower Slaughter's name is derived from the Old English word for a wet land 'slough' or 'slothre' (muddy place) upon which it lies. The village is situated on both banks of the River Eye—a small stream, crossed by two small footbridges, which runs through the village connecting to Upper Slaughter, just a leisurely stroll away.
The village is largely unspoilt with many quaint traditional limestone Cotswold cottages and a number of historic buildings including a converted mill with original water wheel. The Old Mill—as it is known—was built in the nineteenth century, and used commercially up until 1958. The Mill now houses a museum, a gift & craft shop, cafe and ice cream parlour. On a tour of the museum visitors are guided through the history of breadmaking and how a corn mill works.
The thirteenth century village church of St Mary's—although heavily restored in the nineteenth century—has many historic and interesting fetures included some original stonework, colourful stained glass windows, and memorials to the Whitmore family–former owners of the manor.
As well as at the mill, visitors can enjoy a traditional English pub lunch at The Slaughters Country Inn, or there's the award-winning restaurant at the seventeenth century manor house.
In 2011 Copse Hill Road in the village was named the most romantic street in Britain in a poll for Google Street View. It has quaint cottage, bridges and beutifull irises growing on the banks of the Eye. It's also home to the Victorian village hall, which now hosts events and exhibitions. Lower Slaughter is a must-see part of any tour of the Cotswolds as is the walk down the mile-long path to Upper Slaughter.